Consider a 100% tax deductible donation to these homeless pets' care!
These animals are being fostered by someone that brings them to Stokesdale Veterinary Hospital. These are courtesy listings to help promote their adoption and help to find them the greatest forever home.

We are also promoting the organizations that spend so much volunteer time fostering and saving these pets. Stokesdale Veterinary Hospital does not guarantee any information provided and will not give out health information about these pets without consent of the organization they are hosted by.

Stokesdale Veterinary Hospital is not liable for any of these fostered pets.
If you are looking to meet one of these pets in need of a forever family, please contact the listed contact website/person as listed in each individual posting.

All of these animals need medical care and donations for their individual needs. All donations are tax deductible and go to a Non Profit that helps Stray Animals that come into our hospital. This non profit is separate from our hospital, but the funds can go directly to the care of stray animals here. Any leftover money is kept by the non profit until an animal in need obtains medical expenses.
Please consider Donating to their care! Thank you!
​DONATE Today. No amount too little!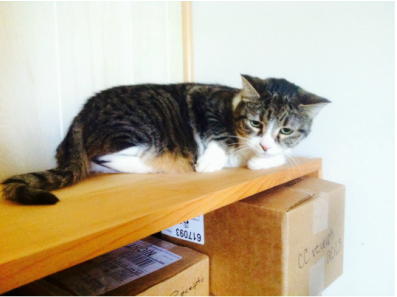 Chloe

Hi Feline Loving Friends! My name is Chloe and I was turned over to Stokesdale Veterinary Hpspital due to not getting along with my other feline housemate anymore.
​
My new servants here at this hospital talk about how very difficult it will be to find me a forever home. I think they might be right but is being a one cat only, no dogs allowed, indoor only home THAT much to ask?

Ok, so maybe it is, but since I am up to date on my vaccines, FIV/FeLV negative, and just scared (not aggressive, but fearful) they couldn't, in good conscience, perform a euthanasia on me. I don't know what that is for sure, but they whisper it and sometimes they cry when they do one of these, so I assume it isn't fun.

I liked to pick on the Hospital cat and have since moved to a cat only boarding facility, where I have really come out of my shell. I crave attention and will run up to people when they come to play with me. Of course it helps there are no other cats living in the play area when I'm in there and no dogs to pick on!

I guess my point is: does anyone know a nice, quiet home without other dogs or cats that wouldn't mind sharing it with me. I mean, I use "share" lightly because I don't truly plan on paying rent, I sorta expect you to feed me and always be sure my water is full. Oh and we will discuss the bathroom after you've committed. I mean I wouldn't accept a roommate that I had to clean up their poop and pee but maybe there is an angel out there just for me!
Maybe you can share this picture of when I snuck into Dr Wesely's office and scared the coffee right out of her! Maybe your share will find me the perfect home! Thank you!!


---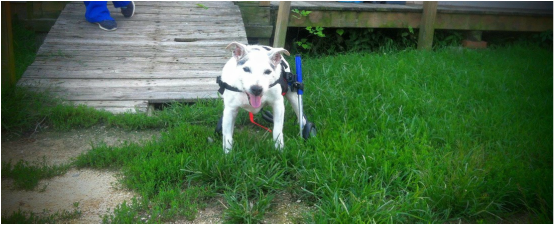 Corky

Corky is our senior citizen friend that currently has only 3 legs. He occasionally struggles with vestibular disease, so has had a difficult time walking sometimes. He is also overweight (partly due to the excessive number of treats he gets provided!) His weight is being worked on and his exercise is being increased with the help of a wheelchair. The wheelchair is from handicappedpets.com and he's doing great with it so far!

He would be best in a home that had time to give him love and care and able to provide a great home for the time that he has left here. Until then, he is being housed at the veterinary hospital. However, being a little older he is on medications for his arthritis. He does well with them at this time. He's really a sweet boy!
---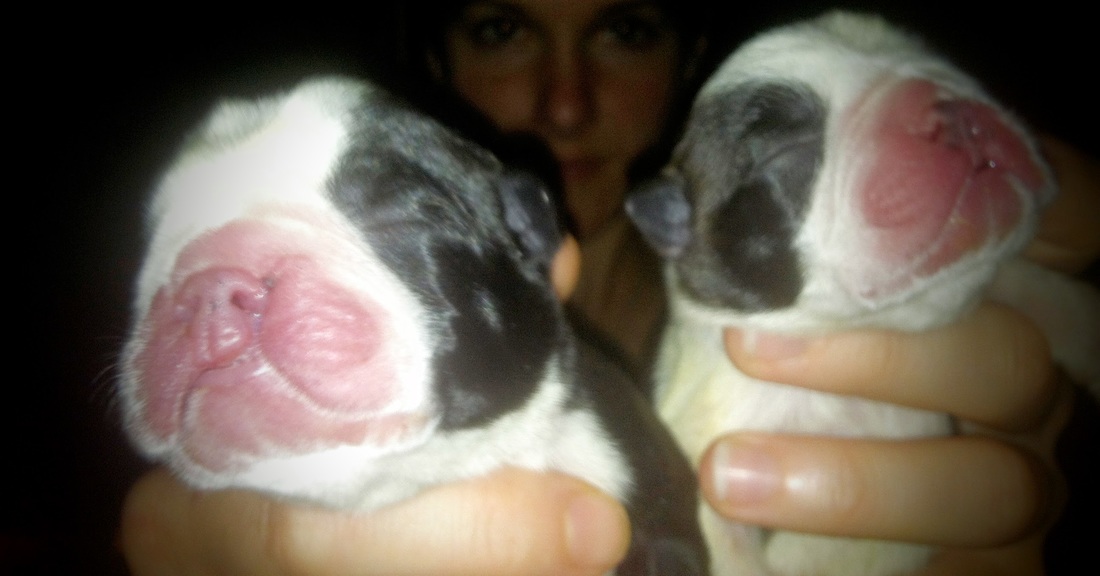 Pig and Fly

Pig and Fly are Boston Terrier Puppies not yet available for adoption as they will need extensive medical care first. They are puppies with cleft palates and will require 3-4 surgeries before they are adoptable. They are being tube fed every 2 hours and will have to be done so for 3 weeks (staff has donated their time for free for their cause). Then they will get a tube in their esophagus to help feel them normal food until they are old enough to get the surgery to fix their hair lips and cleft palates performed. This may require them waiting until they are 3-5 months of age, depending on how well they grow.

Our trainer is going to take on the difficult job of socializing and training puppies that cannot have treats. That's right, they cannot have food in their mouth because of the too high of a risk of aspiration (getting food into your lungs) due to their cleft palate.

They will need extensive medical care and therefore will rack up high medical costs. We are hopeful that we can pursue this for them and they will need all the help they can get so they can live normal and happy lives!
​

---