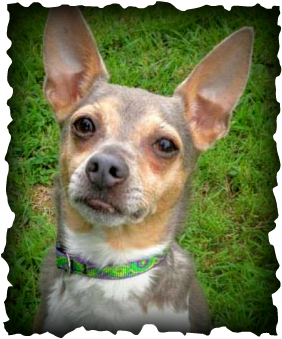 Hidi

Hidi is the Oglesby's rat terrier and is a wise 10 years young. Hidi is the boss and supervises everything we do in the hospital. She especially likes to be sure that when we are working with a little dog on an exam table that we are doing everything right. Her favorite activity is playing fetch and she will go back and forth and beg to play until SHE is done. Her next favorite activity is watching when anyone walks by the fridge and she is right there to see if you will give her a treat. You can't help but give her one, but don't tell Dr. Oglesby!


---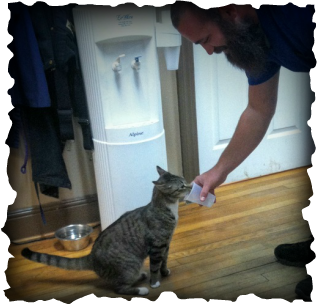 Beau

Beau is Stokesdale Veterinary Hospital's clinic cat. He lives in the hospital most of the time unless he sneaks outside. He waits by the window. When he sees you coming up the ramp he will perch by the door then dart out as you walk in scaring those who do not know Beau. He is normally very easy going and enjoys being wrapped in a towel and held like a baby. He is also a great demonstrator cat to show procedures to clients. He only drinks water from the LeBleu water cooler spout. He's the best clinic cat you could ask for and we love him very much.


---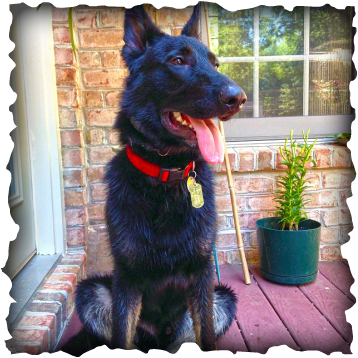 Patton

Meet Patton. Patton is the oldest "child" in Hunter's family. He was bred by Janette, Dr.Oglesby's wife. He is very spoiled and at last count has about 52 toys to play with. Not being like other german shepherds, Patton does not chew his toys up(just his brother Ruger's). He is very loving and very attached to his mother(as most shepherds are). He plays well with his 10lb brother though he is a little rough at times. His training is an ongoing process but he knows multiple commands and can even walk on a treadmill all by himself. He is a wonderful high energy dog that keeps the whole family on their toes.
---
Finn

This is Finn, the newest addition to Sirena's pet family. He is growing up so fast and is such a sweet, playful little kitten. In Finn's spare time from his busy schedule he likes to play with random objects (and not the cat toys bought for him!), run around like a mad man, and cuddle on the couch with all the other animals.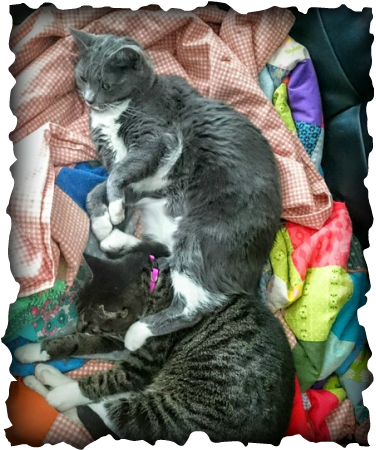 Phoebe and Tadpole


This is Phoebe and Tadpole, both rescued from as strays fostered at Stokesdale Veterinary Hospital, because Sirena is a sucker for a cute kitty. Phoebe loves to cuddle on the couch with Sirena, and even the dogs! She also has the longest MEOW. When it is feeding time she gets so excited, and goes running to the "Kitty room". Tadpole is more of a independent cat, she likes to take long naps in the dining room, and will sit on your lap sometimes, but only of SHE is in the mood. Tadpole also loves to case bugs, and she will not give up until it is hers.


---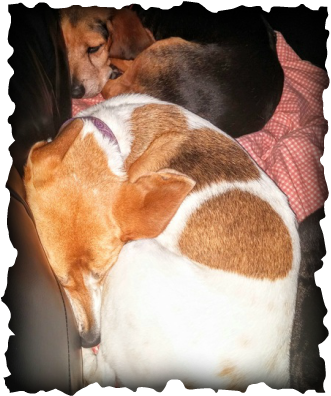 Sue and Droopy

Sue and Droopy also known as "Beagle balls". They are rescues, one day Droopy wondered up to the house, and he has been there every since. Sue came from a rescue, the first day we had Sue she ran away, after looking all day we went out one more time to look for her and there she was wondering down the road. Sue and Droopy do want most beagles do, take naps all day long, bark at nothing, and sniff around everywhere trying to find food.


---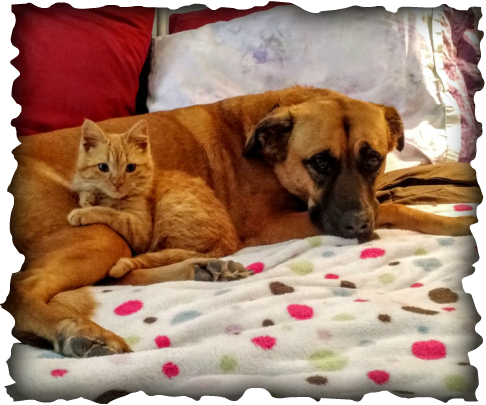 Sage and Bailey

Sage was adopted by Dr. Hubbard as a puppy just before she started vet school. Sage loves to snuggle, especially with Bailey. She is a great swimmer and loves to go hiking! She has been hiking all over the state of North Carolina, and has been swimming in many lakes, rivers, and the ocean. She has also been camping several times, where she makes herself at home on top, or inside of the sleeping bags.
Bailey is a kitten that Dr. Hubbard found outside of her old apartment. He was very timid at first, but once his belly was full and he realized how nice it was to be rubbed, he began to open up. He is VERY rambunctious now and enjoys playing with his housemate "Jamison" during the middle of the night.

---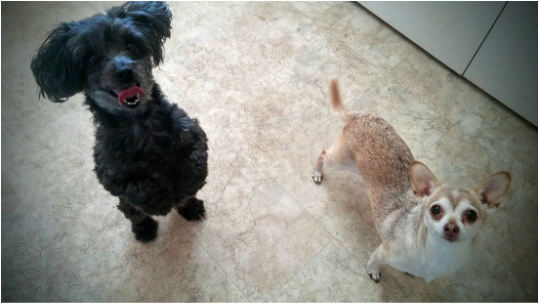 Tini and Lilly

Tini and Lilly, have been in Sirena's pet family the longest. They both are very small so are inside most of the day. Lilly loves to go running around outside, even tries to play fetch with Isaac! She also loves nylabones, but she always puts them in the path of walking so you step on them a lot, and they hurt!( I think she does it on purpose) Tini is a grumpy lady, but only towards the other dogs. She does manage to tolerate them and doesn't hurt them, but she will snap at their heals as the are walking away. Often, they don't even know she does it. She is a lap dog, and wants to be where you are all the time, she is a little shadow. Tini also has hypothyroidism, so she takes medicine every day to control it. She use to weigh a whopping 14 pounds, now she is down to 7 pounds and is much happier and healthier!


---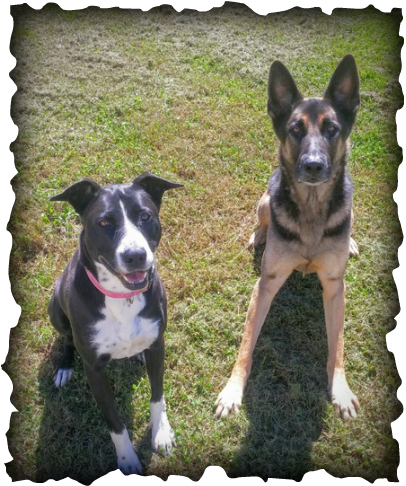 Isaac and Xena


Isaac and Xena are the biggest of all the dogs at Sirena's house. Sirena got Isaac as a graduation present, he loves a few things but the main one is his Kong toys. When you see him he will always have one ready to play fetch with you. If you don't want to play with him he will spit the slobbery toy at you and make you play. Xena we found in the middle of the road. At first Isaac would pick on Xena and she didn't like him at all. But now they are best friends, if Isaac is paying attention to anyone else but Xena she gets jealous and will start licking his ears to get him to pay attention to her. Xena is a very funny dog, she listens to you and will tilt her head like she knows what you're saying. At around 7:30PM Xena thinks its bed time, she will run inside and wait in front of the bedroom door, wait in the middle of the hall and stare at you.


---
Ruger


Ruger is the newest edition to Hunter's family. He is a very cute dog that gets compliments where ever he goes. Though he got the looks he did not get the brains. He often has a confused look on his face(but he may be fooling all of us, we aren't sure yet). His cute expressions make him very hard to discipline. He is a Steelers fan and even has his own jersey(Hunter's idea). He will offer to play with anyone and anything, which makes him hard to walk around people and their animals. He enjoys trips to dog friendly stores, but usually has to ride in the buugy(we are still having some marking problems). He will be a year old in January. He enjoys playing with his BIG brother Patton, though sometimes Patton will just lay on him and take whatever he is playing with. This goofy guy has been a great edition to the family and we look forward to a little tougher training regimen so he can become a regular at work with his dad.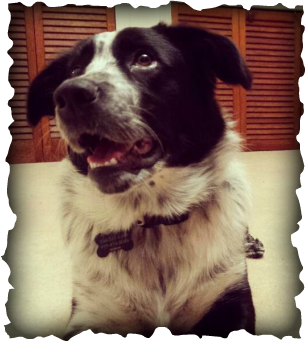 Zipporah, "Zippy"

Zippy LOVES to herd her cows and sheep. She is currently in herding training and has several herding buddies. Sometimes she works on herding vacuum cleaners as they do need to be kept in line occasionally. Squirrels are also her arch enemy and must learn to stay out of her yard! She's quite the help on the farm. Its a rare person, dog or cat that she meets that she doesn't fall in love with, even if it takes a minute or two of "saying hello" to get acquainted. She wanted to let everyone know she loves long runs on the beach and romantic picnic lunches with someone who will share their food with her.

---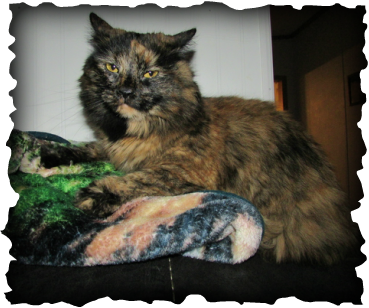 Larissa

This is Larissa (Ashley's cat), she looks mean, but she is super sweet! She loves to hide most of the day. However, when she isn't hiding, she likes to chase bugs around the house, play with my toddler's toys instead of her own (which he plays with hers so I guess that makes them even), and even tease the dogs by rubbing up against their crates when they are put up! She likes to find an empty basket, bucket, or bowl and curl up for a nap after she tires herself out. She will come to me in the evenings before bed to be rubbed, and if you pet her long enough she starts to drool, and she may even decide to nibble on your hand! She will even lay with the dogs for a nap on occasion in the evenings!

---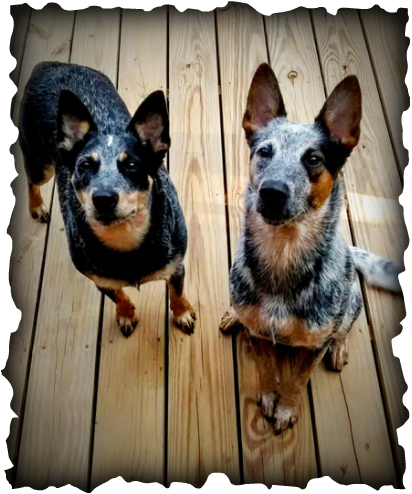 Kadea and Gunner


Kadea and Gunner (Ashley's cattle dogs) are best friends! Gunner doesn't even like to go outside without Kadea! They like to play a lot and will run into the coffee table, walls, or anything else that is in their way in the process. They will tear up any toy in a matter of seconds, so they get new toys constantly. They also like to chase Larissa around and try to "play" with her, but they aren't very gentle about it. Kadea will chase bugs around the house just like Larissa, and she is always begging for attention, Kadea will also find a towel, blanket, or shirt on the floor and curl up into the smallest ball just to fit on it and take a nap (even though she has her own dog bed)! Gunner is obsessed with the cat and with balls (tennis, bouncy, basketball, etc.) he will even hit a bouncy ball back to you if you throw it to him. Both Kadea and Gunner are crazy over food, they hear a wrapper from across the house and they are in front of you in 2 seconds begging for whatever it is, they don't care and they will wait beside my son's highchair for him to throw them pieces of food. At the end of the day they will curl up with each other and go to sleep, right under your feet.

---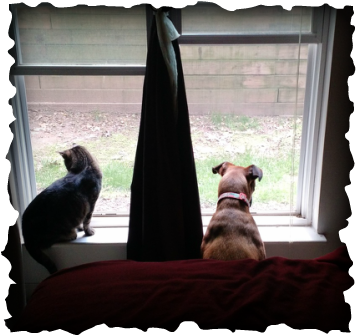 Willow and Jamison

Willow was adopted by Dr. Hubbard during vet school from the shelter where she was brought in as a stray. She loves people very much, but she is still learning how to play well with other dogs. She enjoys going on walks through the woods, and likes to watch birds and squirrels from the windows. She also loves to play chase with Jamison and Bailey.
​
Jamison loves to snuggle with the dogs and also loves to watch birds and squirrels from the windows. He is very playful! His favorite toy is a laser pointer; he gets very excited when he hears the chain on the end of it because he knows it's about time to play.
---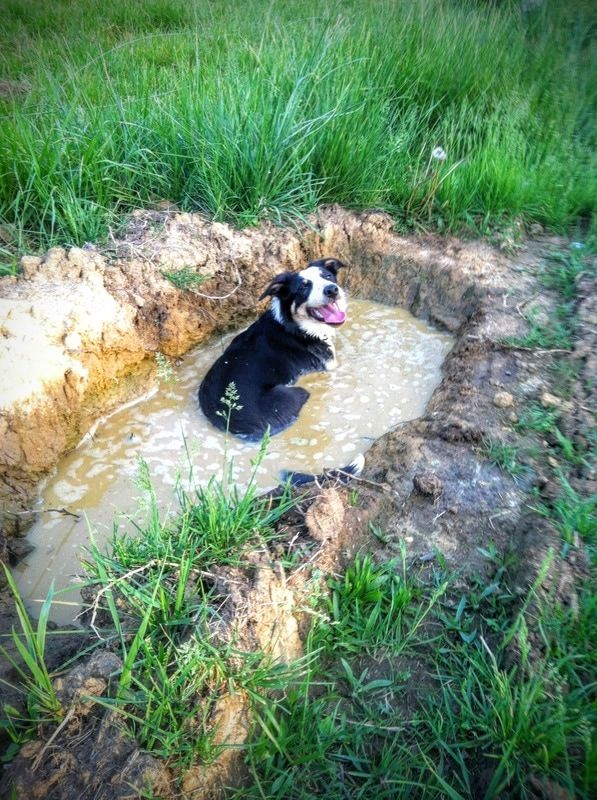 Temple

Temple joined Dr. Wesely's family in 2015. She loves playing with everyone when she goes to doggie daycare. But, she will try to stop everyone from playing with a ball. Being a true herder, she feels the need to herd anyone or anything running. You can see from her picture, she loves to cool off after bringing in the cows or sheep on the farm. She loves jumping in the water tank to swim laps. She is always disappointed when the water starts to get low and she can't do her laps!
---